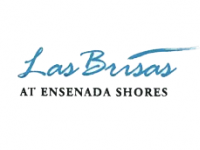 Las Brisas at Ensenada Shores is a gated community located on the southern shores of Canyon Lake. It is a mere 30 minute drive from the outskirts of San Antonio. Enjoy the beauty of the Texas Hill Country while enjoying all of the luxuries that this master planned community has to offer. Plus, those who build in the community have premier access to beautiful Canyon Lake!
Preservation Of The Natural Surroundings
Great care has been taken to construct a community that embraces and preserves the natural surroundings and wildlife around the area. A great amount of master design and planning has been implemented into the layout of Las Brisas At Ensenada Shores in order to perfectly combine luxury, comfort, and Texas nature. However, homeowners still enjoy the modern conveniences of high speed, fiber optic internet access, as well as central water, underground utilities, and metered propane gas.
Large Homesites
All of the homesites that are available for a custom home in Canyon Lake are in sizes of 1 acre or more. Choose a prime lot with spectacular views of the surrounding Hill Country and Canyon Lake. Many custom home owners choose to build a vacation home that will later turn into a retirement home. However, there is plenty of room, amenities, and perks to building your family's custom home in Las Brisas At Ensenada Shores.
Amenities at Las Brisas At Ensenada Shores
Infinity Pool
Enjoy a beautiful neighborhood pool, along with a pavilion and park that are located on the shores of Canyon Lake. Las Brisas At Ensenada Shores includes a custom designed, luxurious infinity pool that is constructed from large, natural rocks.
Pavilion And Activities
The nearby waterfront pavilion is immaculately landscaped, making it the perfect location for a small party or family get together. Inside of the pavilion is a grill for cookouts. For those who are looking for additional activities, little ones can enjoy the nearby playground. If you are looking for something more exciting for the athletes, then you have to check out the sand volleyball court located nearby.
Tom Creek Nature Preserve
Nearby lies the Tom Creek Nature Preserve and Park that consists of 23 acres with 100 year old cypress trees lining the Tom Creek waterway. Many individuals enjoy a short hike or even kayaking past limestone waterfalls. You can also spend your time fishing on Tom Creek. Or, take your boat onto the waters of Canyon Lake to enjoy lakefront activities or to just sit back and relax.
If you are looking at building on Canyon Lake and are interested in learning more about custom homes at Las Brisas At Ensenada Shores, contact Mitchell Custom Homes. We have built custom homes in Canyon Lake in many of the luxurious, gated communities around the area and would love to help bring your dream home to life!