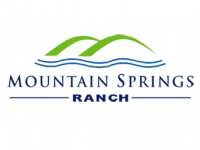 Mountain Springs Ranch is a community located near the rocky shores of Canyon Lake, TX. Canyon Lake is a great place to build that's out of the way of the hustle and bustle of the big city, yet is still close enough for commutes to San Antonio, Austin, and New Braunfels.
When you build a home at Mountain Springs Ranch at Canyon Lake with Mitchell Custom Homes, you get beautiful views of the Texas countryside and the winding Guadalupe River close by.
Complete with hiking trails, a pool complex, and a nature preserve, Mountain Springs Ranch is a community that is involved and active, with several committees for you to take part in, including wildlife management, a social committee, nature preserve, and more.
Whether you are looking to build a vacation home or a permanent residence, Mitchell Custom Homes can build your Canyon Lake custom home to fit the beautiful surroundings of the land. If you would like to see some Mitchell Custom Homes, visit our Galleries page.
If you'd like to see more of our work, you can view our galleries, or if you have questions for us, do not hesitate to send us a message or give us a call!