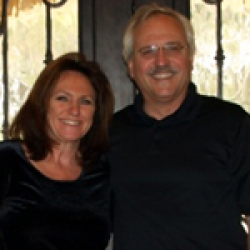 We first met with Travis in the fall of 2008. However, since 2006, we were well familiar with the homes he had built. We were impressed with the quality of the build and attention to detail. We spent a great deal of time in 2007 looking at the other builders in the area, but always seem to come back to the homes Travis had built.
We settled on the final design of our home and worked with Peggy Sampson at PS Designs, to begin design of our home the winter of 2007. When we finalized our design, we met with Travis. By this time the financial meltdown of 2008 flared and our opportunity had to sit idle until the market settled down. It wasn't until we felt the market was stable enough that we decided to put our plan in motion. We dusted off the design and reengaged Travis. We finally started site development in late March 2010, and began, what we believe was an extraordinary journey.
From the beginning, Travis was intimately involved and kept us informed of all the activities and when our input was required, he worked with our schedules without sacrificing cost, quality or schedule. Another important aspect of working with Travis is his ability to understand his client's vision and bring ideas to enhance the project, always with cost and schedule in mind. It's not unusual for him to come back with a more cost efficient way, method, or concept. He will work with you to insure you get the best value.
Travis' team of subcontractors was marvelous and we believe them to be the best in the business. We heard numerous times from the subcontractors, that they enjoyed working with Travis and appreciated his attention to the detail of their work By the time we finished the drive, the total build was 5 months and our final cost was on the money. By all accounts, this was a smoothly run project with very few problems from our perspective. We are truly happy to say that the final product exceeded our expectation.
We are proud to say that our builder was Travis Mitchell.