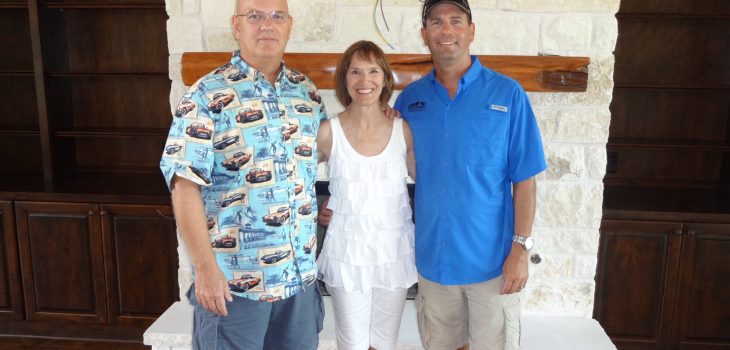 The "Who": We interviewed a number of builders and selected Mitchell Custom Homes due to their references, due to Travis' family roots in the area (north Canyon Lake), and due to Travis' and Donna's experience, skills, and customer orientation.
The "How": Travis' skills as an experienced general contractor were evident and appreciated. Early on, he worked tirelessly and in detailed fashion to nail down the scope of work to eliminate surprises. Travis worked effectively with our designer. He managed his subcontractors'/suppliers' scopes of work, their schedules, and their issues without any intervention by us. He worked collaboratively with our other contractors (e.g., landscaper, audio/visual). Donna was knowledgeable, efficient, creative, and friendly in working with us on our interior selections. She also effectively documented our decisions to eliminate surprises.
The "When": We were flexible regarding schedule and thus did not need nor want our contract price to include a premium for a move-in deadline. Nonetheless, even though the contract did not mandate a completion date for Travis, we were delighted that Travis hit our target date.
The "What": The result is the finest home that we have ever owned. We frequently look at one another and ask, "Can you believe that we get to live here?"
We highly recommend Mitchell Custom Homes.