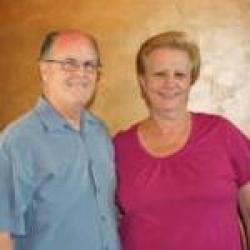 As we were looking at home builders in the Mystic Shores area, we were continually impressed with Travis Mitchell's work and his reputation! We had never built a custom home before, so we wanted to be very sure we did the research to make the right choice. We are pleased to say that we can recommend Travis, and some of the reasons are:
His attention to detail — he's on the build site daily managing each project personally. Also, Travis' exceptional organizational ability keeps the job moving allowing the house to be finished on schedule!
Excellent, trustworthy vendors, contractors — Travis has developed long-standing relationships with many suppliers and skilled sub-contractors. Travis ensures that their work measures up to his high standards.
Quality workmanship — means a well-built, totally custom home built to our specifications for a fair price
Good communication skills — for out-of-town clients like us, he doesn't hesitate to call or email when there are questions or decisions to be made. He kept us updated when we couldn't be on the job site, and he regularly sent us pictures via email at significant points in the construction process.
Access to the services of a talented Decorator — it was SO HELPFUL to have a capable decorator like Terri Western assist us in choosing paint colors, tile, flooring, etc.
To sum up, Travis is truly a "man of his word" and we are 100% sure we made the right choice in having him build our 'dream home' in Mystic Shores. And it has certainly been a pleasure to work with him! We are more than willing to talk to any perspective clients about our experience.